Le Creuset is a well-known French kitchenware brand, world-renowned for the production of colored enameled cast iron pots. Le Creuset began producing its first enameled cast iron pots in 1925 from its foundry in Le Grande, Fresno, France. On this, Le Creuset continues to produce its world famous cast iron skillets.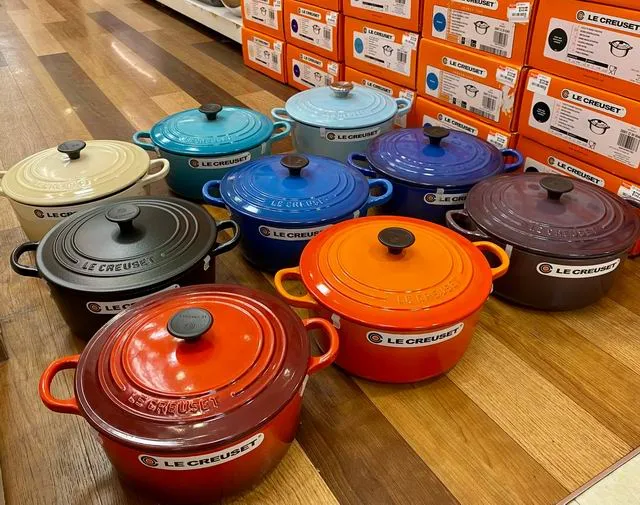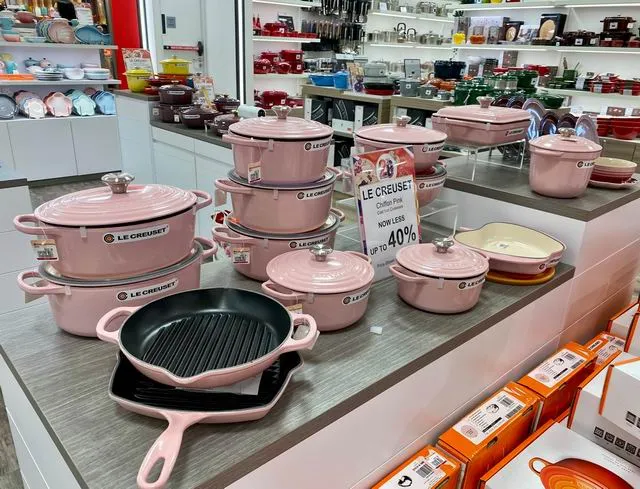 Enameled cast iron cookware provides even heat distribution and superior heat retention; colorful exterior enamel resists chipping and cracking
Advanced sand-colored interior is durable, making it easy to monitor food as it cooks to prevent burning or sticking
Improved handles are 45% larger, distribute weight evenly, and are easier to grip when wearing oven mitts; Improved lids with integrated stabilizer lids that seal in flavor and fit securely; stainless steel knobs are oven safe at any temperature
🎁 This perfect gift is a great gift for any occasion like birthday, graduation, Christmas, etc.
Package includes
10.25" skillet
1.75-quart saucepan with lid
2.75-Quart Oval Dutch Oven with Lid
3.5-quart braiser with lid
5.5-quart round Dutch oven with lid
7.25-quart round Dutch oven with lid
10.25" square pan grill *2
12.75"x9.75" roasting pan *2
1 Quart Stoneware Cookware*3
10.5" basting brush
11" small spatula
11.25"Medium Spatula
Spoon Spatula 11.25"
12.5" wooden spoon*2
The Cast lron Way to Cook Cookbook